One win and a 2nd place for Norbert Zsigovits at the Open 4S World Cup in Zalaegerszeg as part of the EnduroGP World Championship. The Ride Hard Motorsport rider was hampered by traffic on Sunday, but still fought on in front of his home crowd.
Another success for Norbert Zsigovits as a visiting rider at the Open 4S World Cup, part of the EnduroGP World Championship programme, in the Zalaegerszeg and Bocfölde area. The 23-year-old rider finished 2nd on Sunday after winning Saturday's race, closely followed by his Spanish rival Alejandro Ceballos-Escalera, who won the category.
The second day's programme was the usual all-Sunday affair, with the riders competing in enduro, cross and extreme tests, braving the August heat and huge dust clouds. But traffic made things difficult for them, with Norbert Zsigovits getting stuck behind slower riders.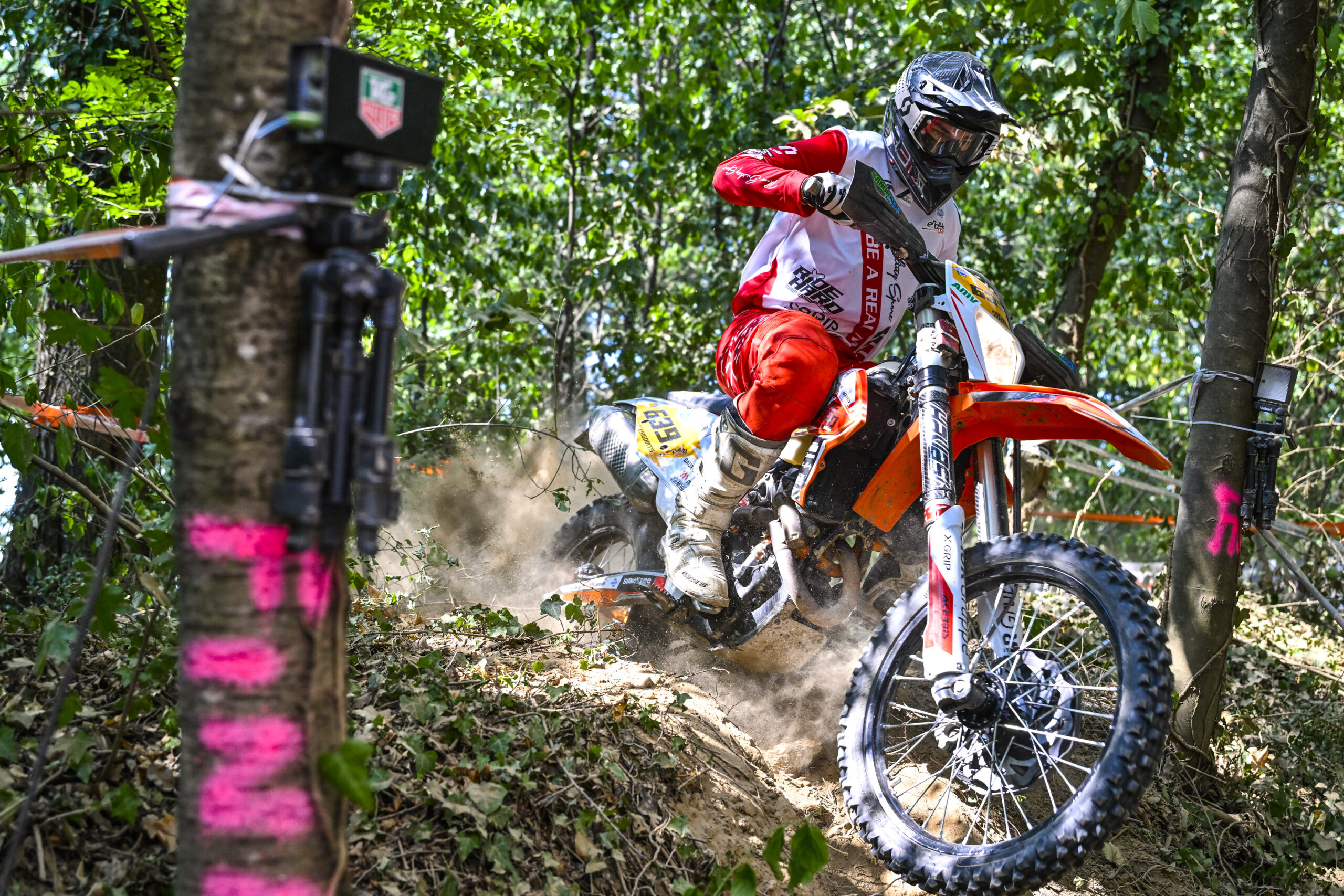 "We started the day with the enduro test, a slower rider got in front of me and it was quite distracting with the dust he was stirring up, so I was forced to go slower. The cross test and the extreme test went quite well, I was 1 second down after the first lap, then I caught up with a rival again in the next enduro test and lost 10 seconds. In the extreme tests I could make up 5-8 seconds on my opponents, but in the end it was not enough," said the athlete, who is supported by the HUMDA Academy.
"Despite this, it was a good weekend, it's always fun to ride in front of a Hungarian crowd. Events like this can help to open up enduro racing to new public, and the race from the centre of Zalaegerszeg can reach people who have never heard of the sport before," he added.
In the autumn, Norbert Zsigovits will compete in the Austrian Enduro Championship and German Hard Enduro races before the SuperEnduro World Championship in December. The SuperEnduro GP is a very popular category in Hungary and the field will return to Budapest in February 2023.