A Hungarian victory in the Open 4S World Cup, part of the home round of the EnduroGP World Championship, was achieved by Norbert Zsigovits, who is supported by HUMDA Academy and competing for Ride Hard Racing. The rider, who lives just 40 minutes from the race area in Csákánydoroszló, rewarded his support with a confident performance.
The EnduroGP World Championship weekend is taking place in the region of Zalaegerszeg and Bocfölde, with last year's 2nd place finisher in the Open 4S World Cup, Norbert Zsigovits, also competing in the two-day event. The rider, who is supported by the HUMDA Academy, finished the first day of competition with a respectable victory.
The programme started on Friday in Zalaegerszeg with the Super Test and continued on Saturday in the area of Bocfölde. The athlete with the KTM EXC immediately started at the top of his category.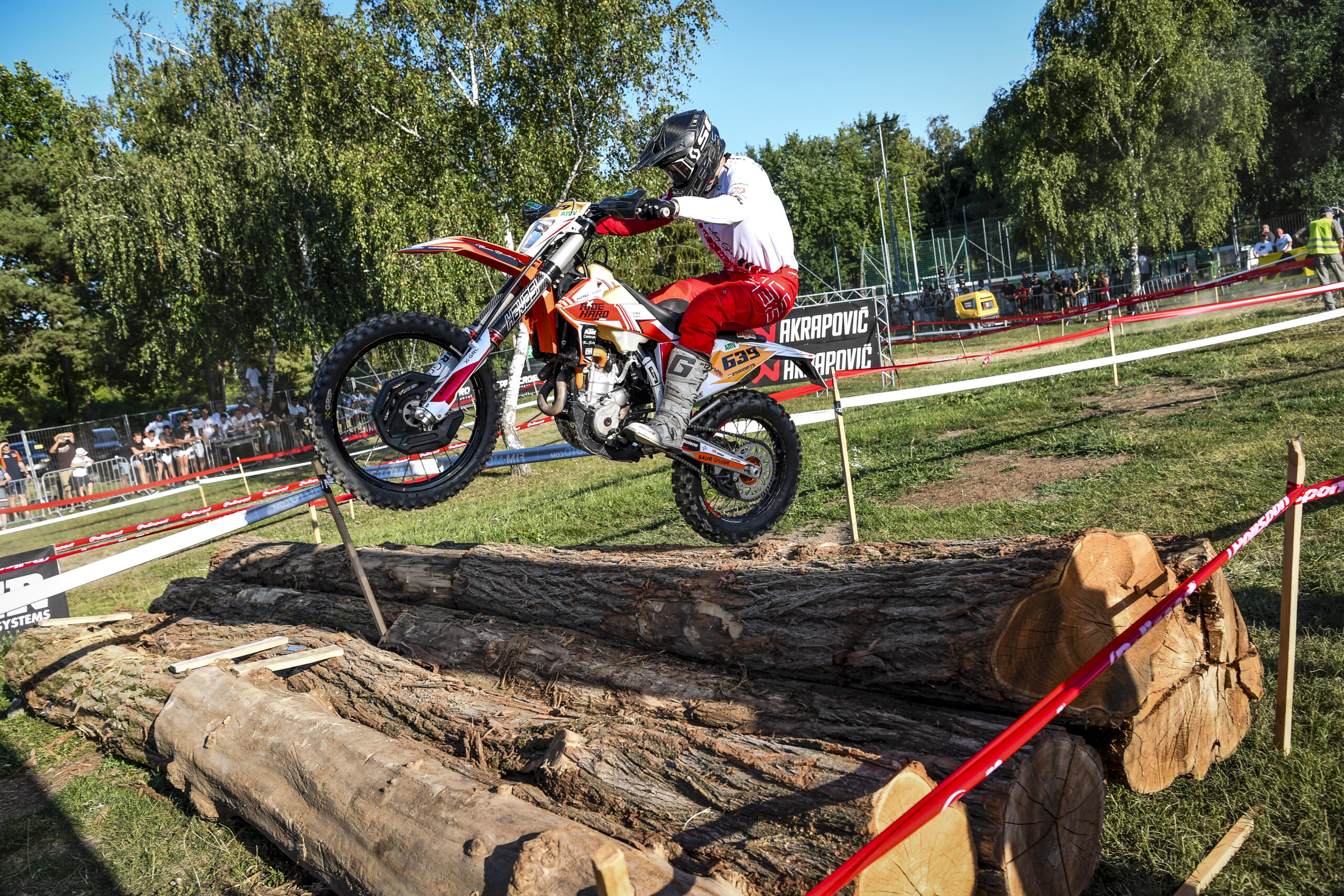 Norbert Zsigovits also competed in the Open 4S World Cup in Slovakia last week, where he was forced to withdraw due to a neck injury and was afraid that pain would slow him down in Zalaegerszeg. This was not a problem for him, as he rode at a more moderate pace in the morning, but still finished Saturday's race in the lead.
"I was 2nd in both the first and second timed tests, but from then on I was able to win all the timed tests. I kept pulling away and by the end I won the category by 48 seconds. I am very happy about that, because it is a great feeling to win in Hungarian colours on home soil." 
"It was also good to see that there were really fans on all sides of the track cheering for us Hungarians. I think we had a great day and I will try to get as good a result as possible tomorrow."