Norbert Zsigovits is still in contention for 2nd place in the Open 4S World Cup in EnduroGP after two 3rd places at the second round in Portugal. His teammate, Márk Szőke, claimed two 2nd place finishes in the Open 2S World Cup on his return to the series, following a period of rehabilitation after a previous injury.     
Once again, Enduro Team Hungary entered two riders at the EnduroGP World Championship round in Portugal that replaced the previously cancelled round in Germany. In the Santiago do Cacém area, Norbert Zsigovits and Márk Szőke faced rocky and sandy tracks, which were a challenge for both the bikes and the athletes.
Between the gruelling stages, the riders took part in fast-paced tests on difficult terrain, with the rocky sections torturing their tyres, which wore out before the sandy sections, making it easy to hit tree roots and other solid terrain in the loose, deep soil. This demanded constant concentration from the riders, and Márk Szőke also had to get back into the rhythm of racing.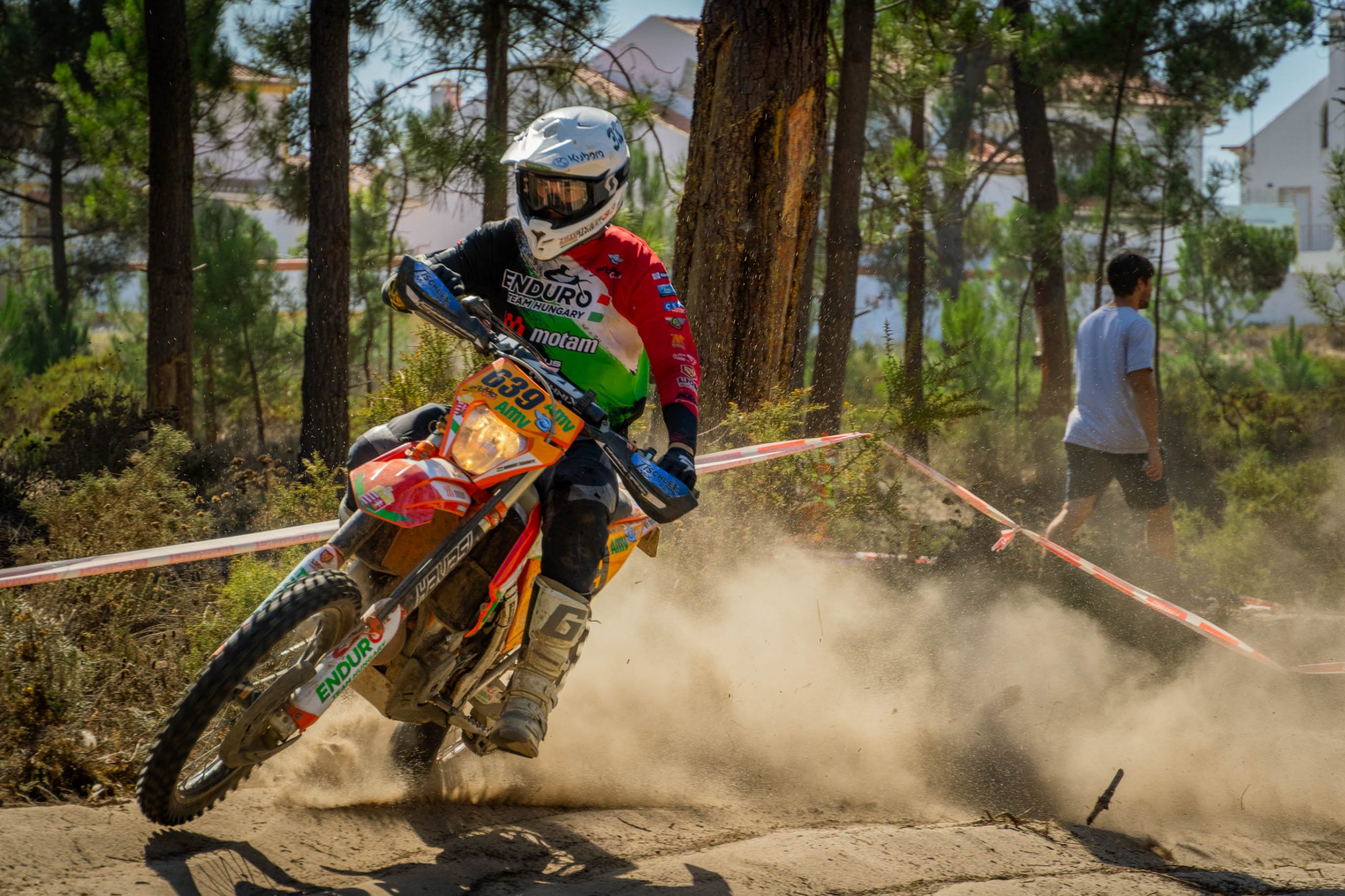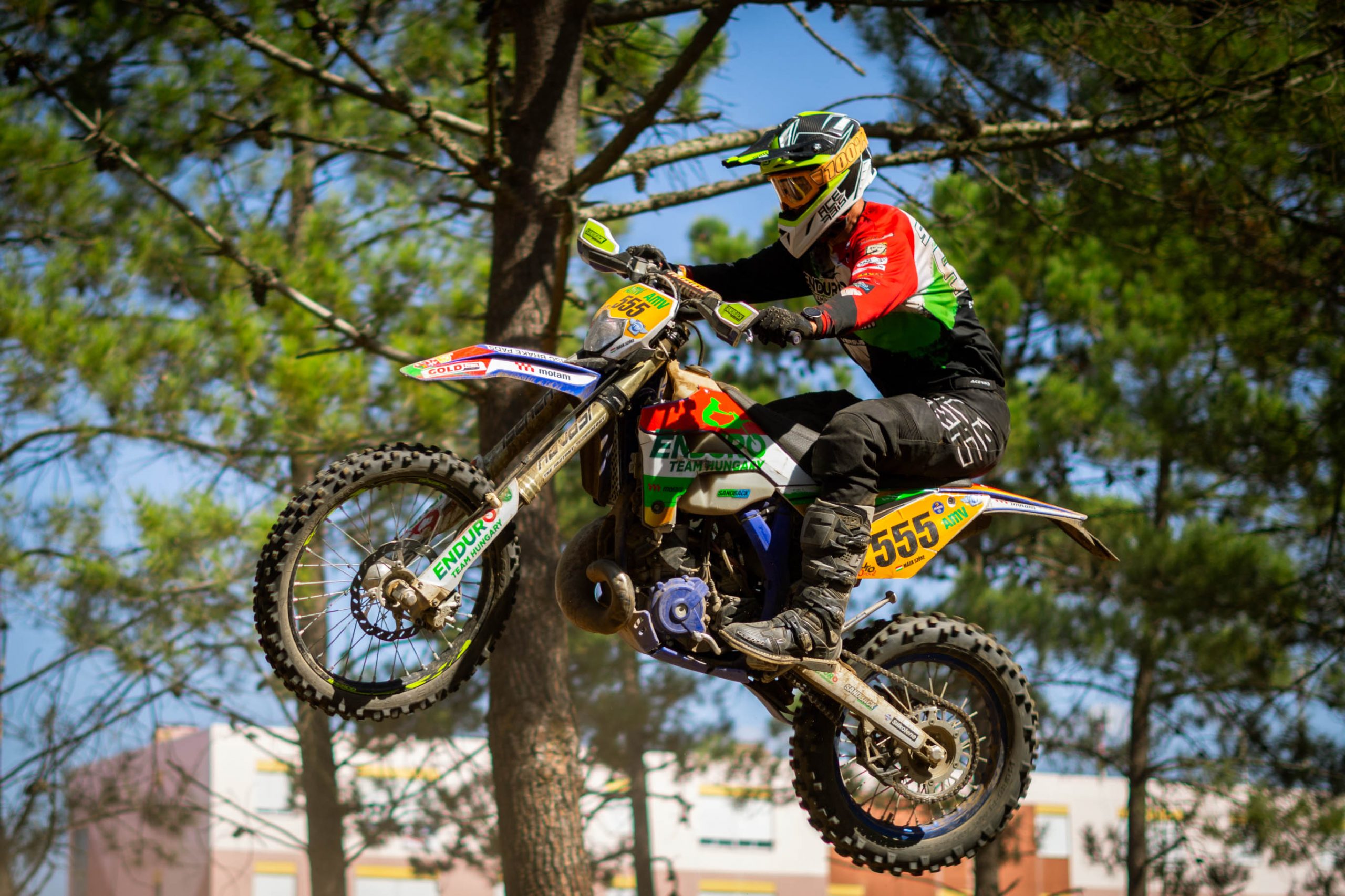 This worked out well for him, as he finished 2nd on Saturday on his Sherco SE300 Racing motorbike, therefore he could step onto the podium of the Open 2S category at only his second World Cup weekend ever. On Sunday, he set his sights on a category win, finishing in 2nd place again and moving up to 6th in the category points standings.
"I finish these two days on a positive note, with a good result, finishing 2nd on both days. I could not have wished for more as I finished the race. I'm really happy to have got here, the team is in sync. During the first day I was a bit nervous, I was going too fast on the stages, I was also hampered by technical faults, because my chain broke and my brake disc got bent. During the second day I felt that this was only my fourth race this year because of my previous injury. I wanted to win, but the Belgian rider was more experienced and faster," said Márk Szőke.
Norbert Zsigovits continues to fight for 2nd place in the World Cup
The Portuguese round was also of great significance for Norbert Zsigovits, as the athlete from Csákánydoroszló could look forward to resume the battle for the 2nd place of the Open 4S category. He continued his strong form by claiming two 3rd places in Portugal, this way he awaits the season finale in France this weekend in 2nd position with a 3-point advantage. The KTM EXC rider was also in contention for 2nd place in the category on Saturday, but the organisers cancelled the extreme test due to misplaced track signs, which affected the result of the race day. 
"We have had a weekend of racing on sandy tracks, which didn't favour me so much because I haven't raced on this kind of ground recently, and it showed in the result. I was able to do quite good times on the extreme test, but I couldn't find the rhythm on the cross and enduro tests. I tried all kinds of techniques on both days, but I couldn't get the result I wanted, so I came 3rd on both days. On the first day I was only 0.7 seconds behind 2nd place, which was a bit annoying for me because they took the extreme test out of the classification, if they considered it, I would have got 2nd place, but I still finished 3rd. Now I'm concentrating on France and I want to achieve a better result" – said Norbert Zsigovits after the prize-giving on Sunday.
This year's EnduroGP World Championship season will conclude in France, around Langeac, from 15-17 October 2021, with the team travelling straight from Portugal to the next race venue.
"Our team is complete again following Márk Szőke's recovery, he finished 2nd on both Saturday and Sunday while Norbert Zsigovits scored two 3rd places. Hats off to the boys, it was a successful return after a long summer break. We have one more round in France, in Langeac, and we hope to achieve similar success or an even higher place on the podium. This is the goal, and for Zsigo, to take 2nd place overall," said Ádám Hadobás, team principal of Enduro Team Hungary.